Maureen O'Neill  OBE

Maureen O'Neill is an authority on a range of issues including:
Ageing
Governance
Poverty
Social and Economic issues in EU

Spirituality in Older People
Chairmanship

She lives near Edinburgh, in Scotland, United Kingdom.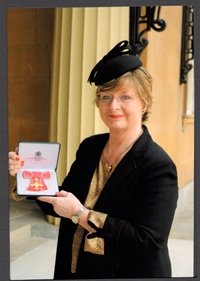 Maureen was awarded an OBE for services to older people and to voluntary organisations in the 2019 New Year Honours.
Faith in Older People

Maureen is currently Director of Faith in Older People, a registered charity, based at 21a Grosvenor Crescent, Edinburgh EH12 5EL This charity, originally conceived and set up by Malcolm Goldsmith, is now gathering respect across the world.
FIOP organised the very successful 5th Biannual world conference on 'Creativity, resilience and spiritual care for older People' in Edinburgh in July 2013 attended by delegates from many countries.
FIOP's 2014 Malcolm Goldsmith lecture was given in Edinburgh by Baroness Neuberger on 'Dying Well and why it matters?' in March 2014.
In June 2015, FIOP organised a presentation and reception in the Scottish Parliament at which two prominent Members of the Scottish Parliament gave speeches..
European Social and Economic Committee:
Section for Employment, Social
Affairs and Citizenship (SOC)

In 2013 Maureen was elected President of SOC, one of the main sections of the European Social and Economic Committee of the European Union. As President of SOC, she oversaw the section's bureau and staff, organised and set agendas, chaired the section's meetings and represent both SOC and ESEC at meetings across Europe.

Her term of office ended in 2015.

Maureen as President of SOC representing the EESC at the informal Council of Labour and Environment Ministers in Milan 2014
Organisational Development Consultant

A number of organisations consult or have consulted Maureen O'Neill.
Braeburn Residential Home

Maureen became Chair of the Governing Committee of Braeburn Residential Home on 1st January 2014.

IGF
Maureen is on the Council of IGF, the Royal Society for the Relief of Indigent Gentlewomen in Scotland - see http://igf.org/viewItem.php
Voluntary Health Scotland
In December 2018, Maureen joined the board of Voluntary Health Scotland - see https://vhscotland.org.uk.
Royal College of Physicians of Edinburgh

Until her term of office ended in December 2018, Maureen was Chair of the lay committee of the Royal College of Physicians of Edinburgh, an independent standard-setting body and professional membership organisation.
Its aim is to improve and maintain the quality of patient care. As Chair of the Lay committee, she s also a board member of the Royal College itself.
RCPE Board Members robed up for the Edinburgh Festival Service in St Giles Cathedral 6 August 2017 (Maureen, second from left)
Frame of Mind Publishing

Maureen O'Neill is a partner in Frame of Mind Publishing.

Good governance means people are more like to trust your organisation.
Social innovation has many strands, but aims for change that increases society's health and wealth.
Maureen O'Neill's curriculum vitae demonstrates how her work experience gives her deep insights into organisations and their development.
Here's how to contact Maureen O'Neill.